---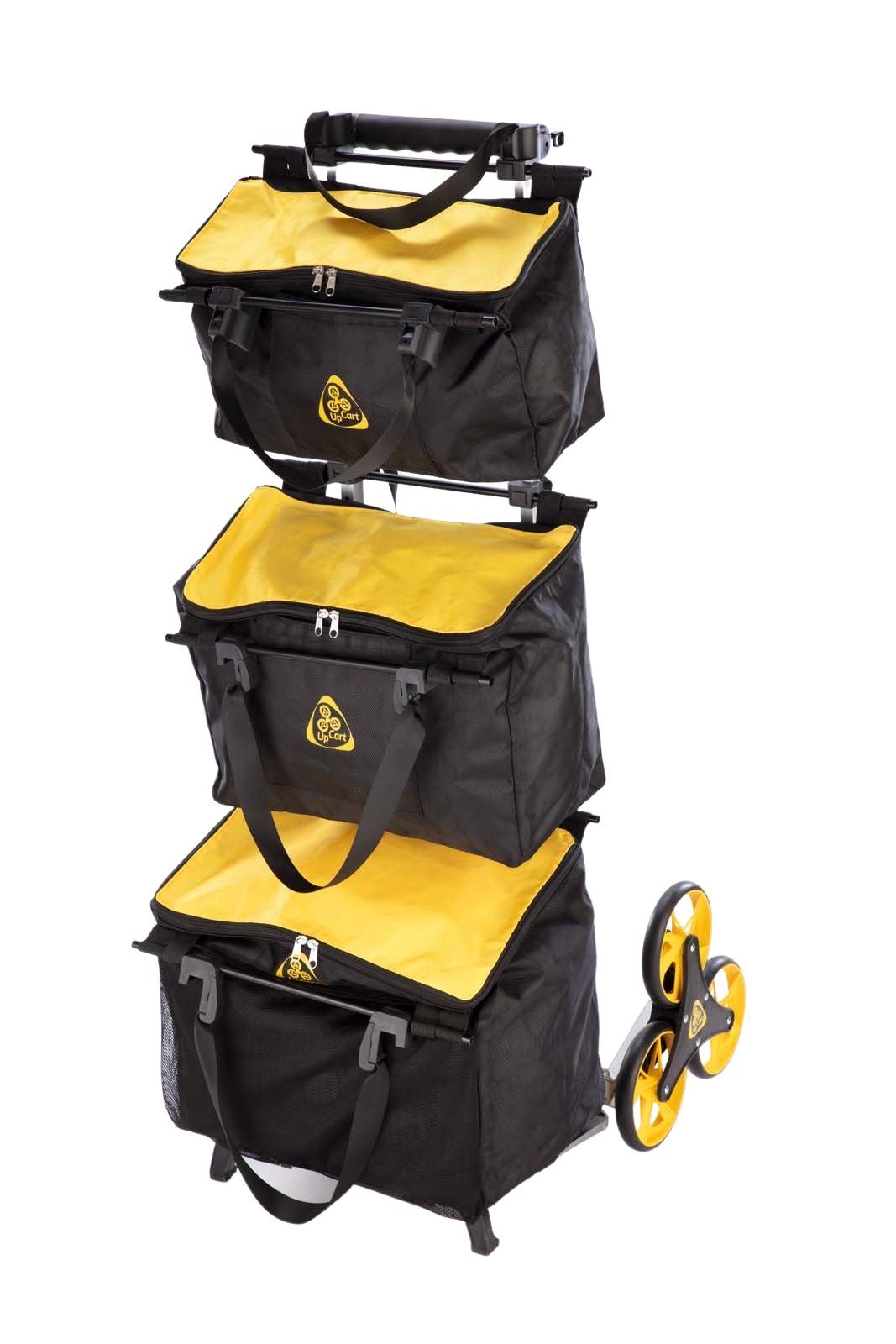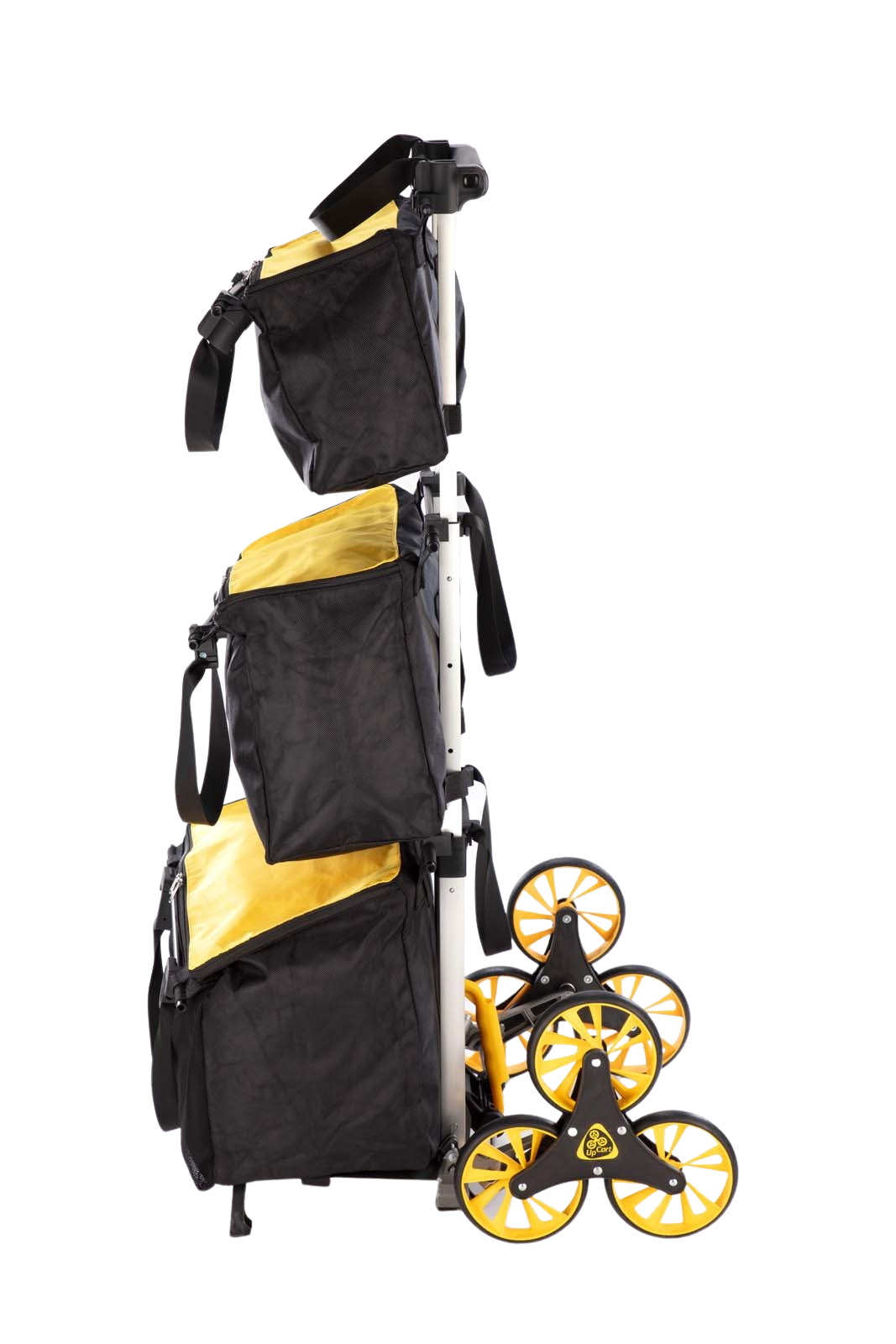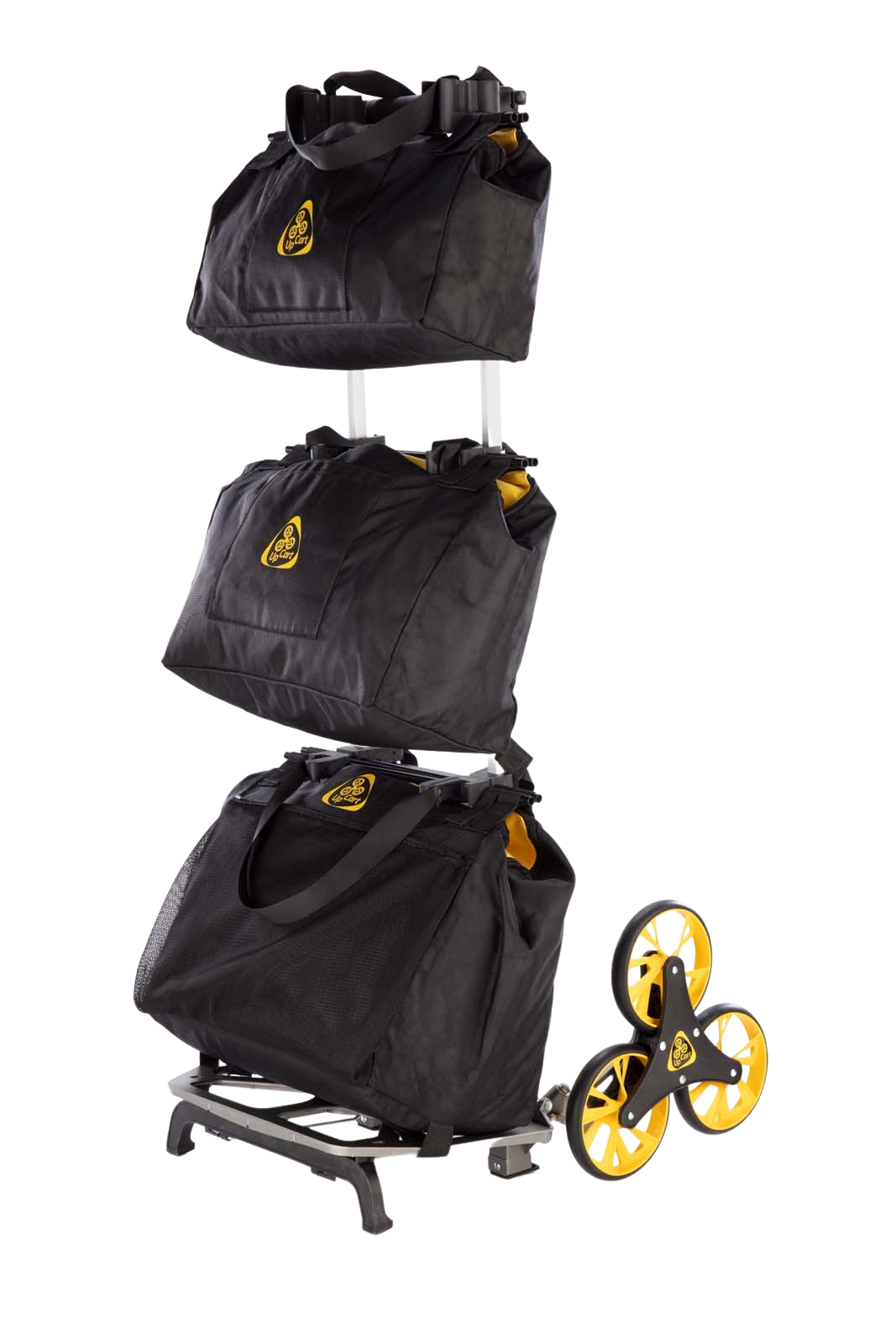 UpCart® CarryAll
That day when your customers say, "I love my UpCart®, but can it do this?", and we can now reply, "Why, YES! Yes, it can!"
You asked and we listened!
UpCart® CarryAll takes UpCart® Journey to the next level and offers the ultimate flexibility and convenience in handling a multitude of tasks. Attach any or all of the three bags to UpCart® Journey, and whatever you place in your handy UpCart® CarryAll bags can stay in there until you reach your destination, whether you're walking, driving, or riding. On top of that, they're machine washable (we know)!
It gets better. Either empty or full, the bags are easy to hang on and take off from the cart's frame. Plus, UpCart® CarryAll bags can be transformed into handbags by inter-latching their handles. To say that we're excited about this new product is an understatement. Now you can buy ALL the groceries, ALL the DYI items, and transport WHATEVER YOU WANT all at once!  You can even store stuff in them if you want. They're your bags. Make 'em work for you how YOU want!
Whether you need one bag or all three, we've got you covered, as the bags can hold 20.34 gal combined with the smallest able to handle 4 gal, the middle 6.6 gal, and the largest 10.75 gal. This outstanding product really delivers on its name!
NOTE: UpCart® Journey sold separately; UpCart® CarryAll is an add-on product to enhance UpCart® Journey.
IN STOCK
Regular price
now
$89.95